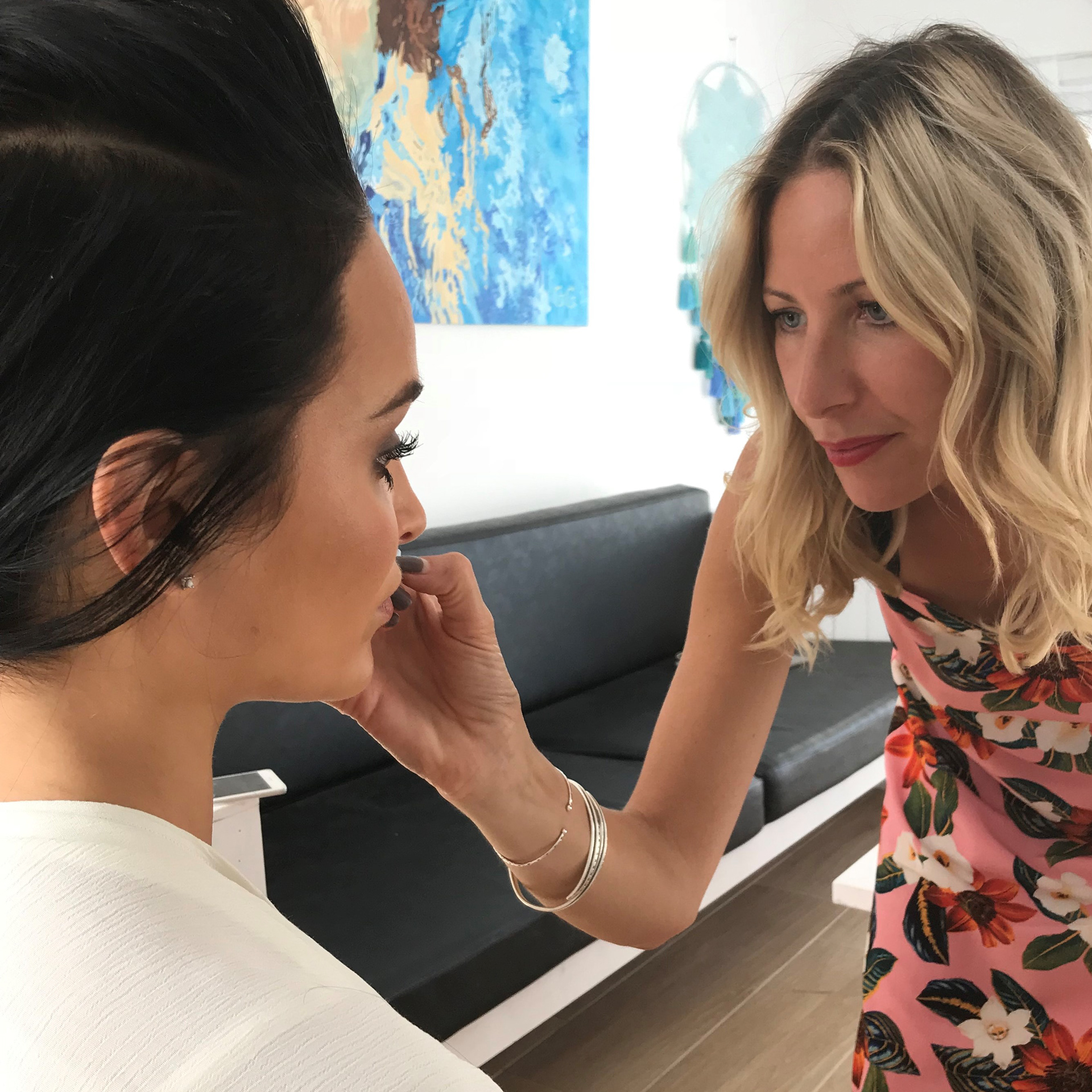 Natalie is an award winning hairdresser, twice claiming Best Wella Newcomer in Kent whilst completing her training.
Discovering her passion for the industry she continued with her training adding Photographic and Media Makeup, Beauty and Massage to her wide range of skills.
With 19 years experience Natalie thoroughly enjoys every aspect of her job, thriving on the versatility that comes with her career choice. Loving the quietness of giving a relaxing massage through to a girly pamper session or a crazy fashion shoot full of excitement and hype.
Natalie has the ability to put you at ease and bring you peace of mind - ensuring that everything runs smoothly and you are her top priority, working hard to make sure your end result is everything you were hoping for & more.
She takes great pleasure in making sure all bookings / packages are tailored to suit your needs, which enables you to make a single booking all your wedding desires - nails, facials, hair, makeup and massage.
Choosing to keep her supplies tip top with the latest must have GHD brushes, curling tongs, Dyson hairdryer, Nima brushes, TEMPTU airbrush, Illaumasqua foundation, Mac, Chanel to name just a few of the top quality products you can expect when receiving a service from Natalie.
You can take comfort in knowing that Natalie keeps up to date with courses in the latest products and skills as well as working with a variety of clients enabling her to provides you with a service that will last you all day.
Airbrush makeup is a must have service for brides spending their special day in hotter climates. Choosing to use TEMPTU foundation as it is silicone based and unbelievably durable providing an immaculate long lasting coverage that leaves you looking flawless on your special day.
Basing herself between Kent and Ibiza she has the best of both worlds & feels rather spoilt in having the luxury to be able to jump on a plane and fly to some far away land to work her magic on you. Natalie has had the pleasure of traveling to France, Mallorca and even Macedonia for her most recent destination wedding bookings. 
Natalie is available for weddings, retreats, editorials, commercial, fashion, body painting, 1-2-1 tuition - she isn't one to say no.
She is very much a YES girl and no matter how crazy the brief Natalie can deliver.
Last but not least ..... she is the brainchild behind Deafened Decorum. 
Deafened Decorum was first created for fun 12 years ago. Starting with customised sunglasses serving the likes of Paris Hilton who wore her purchase when she played at Amnesia 2014 it has since become a well known brand sold in Blue Marlin & Ocean Beach amongst many other places.
Focusing mainly on Kimonos and Dresses these days, it warms her cockles when brides choose to wear them as their wedding morning attire. Please visit her page at
Deafened Decorum
to see her full range.
Please note: all bookings require a non refundable deposit in order to secure the date.